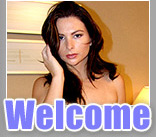 Welcome to the new Next Door Amateur. This site is fantasy come true for me, for years I thought about ways to get girls to pose for the camera and then do all of them but since I was never trained in photography and didn't know where to get girls I thought my porn fantasy was just that, a fantasy.


Name: Chrissy | Age: 23 | From: Denver Colorado
The Story: Chrissy is a girl from Denver who came to visit friends and family but had some time to get away to have some creampie fun :) She had written last year about coming but nothing happened. But she recently had the time and the excuse to come out so we finally ended up getting together.

She was a little reserved at first but she started to get really comfortable once she started to pose for the camera. In fact, I think the camera was making her horny as she was already wet just taking pictures. So after a few pics of her ... More



Name: Presley Dawson
Age: 18
From: Wisconsin
Presley is a beautiful girl from Wisconsin that came to visit recently. She is a college girl but taking the semester off so she could do some traveling and some exploring. She knows a girl that has been on the site before and she told her about coming out this way for a free vacation and some good creampie fun!

Presley was very friendly from the second I met her and she was really eager to know not only about modeling but mainstream.. More.


Name: Zoey
Age: 19
From: California
This is my second time getting together with Zoey on camera and probably won't be the last. We had been in touch since the last time we did her first video but we couldn't get together due to some personal reasons. But now that everything is back to normal, we got together recently to catch up and hang out.

The first time we got together she really enjoyed the creampie I gave her but she got kind of worried afterwards, so she wasn't too sure she wanted to take the risk. But she changed her.. More.


Name: Gina
Age: 20
From: Portland, OR
Gina is a girl from Portland who recently came out to try out creampie modeling :) she actually found out about the site a while back ago but it wasn't until recently that she finally decided to go for it. She was flying to Hawaii and was doing an overnight stop over here, so this was the chance to do it.

I don't think I can say she was fully ready for it when I met her but there was the window of opportunity. And.. More.